Customer Success Executive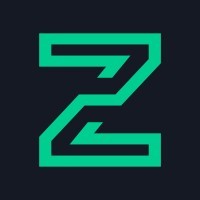 Zinc
Customer Service, Sales & Business Development
London, UK
Posted on Monday, May 22, 2023
Description
Who we are ⚡
Zinc builds automated reference and background checking tools for forward-thinking companies that really care about candidate experience. Founded in 2017, Zinc has a unique approach to background checking, that's redefining industry standards. We're an early-stage startup going through rapid growth. Zinc offers an exciting opportunity within a small, tight-knit team that is motivated to get their best work from each other. Read more about our story here: https://zincwork.com/mission
We help customers put scalable checking processes in place that will give clear candidate insights and empower candidates. Our mission is to allow companies to become more efficient at hiring and create unforgettable candidate journeys by gifting candidates with ownership over their data. We're proud to be helping some of the most iconic employer brands in the UK hire. Read what our customers say about Zinc: https://zincwork.com/customers
We're a culture first company, and enjoy an active calendar of both company and team organised events! Making the most of our London location we have regular company socials which usually involve dinner, an activity (darts, shuffleboard, bowling, etc) and drinks. We have a team bouldering club 🧗, a poker club ♠️, a slow cooker society 🍲, running club (aka Zinc Zoomers!) 🏃 and regular board games!
The big event in the Zinc calendar for team bonding is our annual retreat ✈️: in 2022 we went to Tuscany, Italy 🇮🇹 and for 2023 we're off to Bergerac in France 🇫🇷 we've got seats on the plane saved for our new joiners!
Zinc is a company built on transparency, empowerment and data ownership.
We recently redefined our company values…
Life at Zinc is: Focused, Empowered and Trusted.
The Role 💼
We're looking for a full-time Customer Success Executive with excellent written communication skills, that has an appetite to learn our domain. This entry-level role will be working with existing customers to deliver unforgettable experiences for their candidates. This is an opportunity for someone who would like to gain experience in a startup environment and customer success in one of the highest performing teams in the business: highly valued externally by our clients and internally by the whole Zinc Team.
This role has come about due to growth in the company and in 6 months time, a successful Customer Success Executive will have fast response times and stellar customer feedback scores!
Requirements
Your Day To Day:
Running live chat and responding to emails to keep checks that need help running smoothly
Data Management: The role involves some transactional work, entering data and updating Zinc's dashboards
Speaking with customers every day to help our clients give great candidate experience!
Problem solving: you'll need to be able to solve problems at pace and think on your feet
Working on a rota system with hours that can be between 08:00-20:00 GMT
You're the shopfront of Zinc: candidates speak to you the most, the success of our accounts depend on you 💚
Your DNA 🧬:
An active and empathetic listener
Stellar communication skills - especially in short-form writing
An ability to speak to different audiences with ease: every conversation is different, and you're prepared to switch gears
You're a natural problem solver that wants to challenge themselves daily
You're someone who thrives in a fast-paced, challenging, and dynamic environment
You've probably got some customer facing experience
High emotional intelligence, understands how to give and receive honest feedback
This is a junior role, and we're not expecting much role-specific experience: however if you have customer service experience and can demonstrate you're a great written communicator we can offer a role where you'll receive full training and a solid stepping stone into a Customer Service career in the Tech Industry 🚀
Benefits
What we offer 🍉

Zinc offers a chance to work on a product that brings a fresh perspective on data ownership in hiring
Salary range of £25-27k DOE
Hybrid working (2 days per week in London)
Shares for real part ownership in the business
Regular team socials
24 days holiday + your birthday off (+ bank holidays)
Annual retreat: this year we're going to France! 🇫🇷
Access to MoreHappi - unlimited free coaching for your work and personal goals!
Enhanced Maternity, Paternity, & Adoption Leave
Apple laptop and latest tech gear for your home workstation
£1200 annual benefits allowance
Early finish Fridays
A high level of autonomy