Product Designer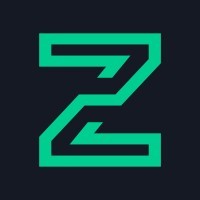 Zinc
Product, Design
London, UK
Posted on Monday, May 22, 2023
Description
Who we are ⚡
Zinc builds automated reference and background checking tools for forward-thinking companies that really care about candidate experience. Founded in 2017, Zinc has a unique approach to background checking, that's redefining industry standards. Zinc's emerging as the market leader taking an old fashioned space by storm. Our founding team have spent years in recruitment, talent, and HRTech. We saw a field plagued with inefficiency, prejudice and a lack of transparency. Read more here: www.zincwork.com/mission
We believe in transparency for candidates and true respect for privacy in background checking. A process enabling candidates to own their data, and companies to seamlessly meet their needs. We're proud to be helping some of the most iconic employer brands hire: zincwork.com/customers


Zinc Work life 🛳
We're a culture first company, and enjoy an active calendar of both company and team organised events! Making the most of our London location, we're in the office twice a week. We have regular company socials which usually involve dinner, an activity (darts, shuffleboard, bowling, etc) and drinks. We have a team bouldering club 🧗, a poker club ♠️, a slow cooker society 🍲, running club (aka Zinc Zoomers!) 🏃 and regular board games!
The big event in the Zinc calendar for team bonding is our annual retreat ✈️: in 2022 we went to Tuscany, Italy 🇮🇹 and for 2023 we're off to Bergerac in France 🇫🇷
Life at Zinc is: Focused, Empowered and Trusted.
Product design at Zinc means 🖖
We're looking Product Designer #2 here at Zinc. Design at Zinc requires a broad range of skills in UX/UI and an interest in research too. You'll be working with standard B2B SaaS patterns and innovating on new patterns for proving work identity. Design at Zinc is a wide range of customer research and interfacing with internal teams, some days you won't be looking at the canvas. You'll get full exposure to all elements of our design and product lifecycle. We're looking for an all-rounder that is skilled in both UI and UX and is excited by the idea of building out user centric product journeys as well as some brand assets.
Requirements
Your Day to Day 📅
Produce user experience and design deliverables including user journeys, sketches, low and high-fidelity wireframes, UI concepts and prototypes for new products and features.
Dive into user dashboards and data to make data informed decisions.
Join customer calls and leading in user interviews and discovery sessions.
Feed the tech team with your user insights in weekly data reviews.
Identify design process gaps or inefficiencies and contribute to improvements.
Define and drive design quality, practice, and offerings that meet both business and user goals, as well as promote the use of design principles and techniques.
Work with Product on defining the UX and turning product specifications into wireframes.
Turn insights from data analytics and research into tangible design concepts.
Partner with product and development leads on new feature planning - leading with the solution design.
Study user flows, collaborating cross-functionally across a wide range of functions and stakeholders, such as sales, marketing, and customer success.
Assist sales and marketing with assets for social and commercial materials.
Assist marketing with website updates and any design-related things for the website
Be an advocate for the user and apply user-centred design principles to your design process.
Meet weekly to partner with different customer facing teams: customer success, account management, partnerships and sales.
Your DNA 🧬
Experience working in product focused design environments.
Up-to-date with current design trends across various industries.
Proficient with industry design tools, we use Figma.
Comfortable leading workshops, solution generation and retrospectives.
Comfortable presenting on metrics, call insights, as well as any research insights to the team and wider company.
Evidence of having launched and/or proposed design solutions to business problems that have influenced the direction and outcome of shipped products.
You are excited by the prospect of working in a fast-paced and challenging environment
Startup DNA; You are a do-er and a creator, not just a thinker; absurdly driven, relationship-focused, people person.
High emotional intelligence, understands how to give and receive honest feedback.
You have the ambition and determination to shape this role yourself – we will give you lots of room for growth.
Nice to Haves 🧁
Been a part of Series A+ scaling journey.
Experience in a modern B2B Saas business.
Worked within the compliance/ regtech of HRTech space.
Experience working with consumption and subscription based pricing
Benefits
What we offer 🍉


Zinc offers a chance to work on a product that brings a fresh perspective on data ownership in hiring

24 days holiday + Bank Holidays + your birthday off 🎉
Apple laptop and latest tech gear for your home workstation
£1200 annual benefits allowance (ThanksBen, from month 2)
Early finish Fridays (16:30)
Enhanced company sick pay (10 days)
Yearly company retreat: this year we're going to France 🇫🇷
Enhanced Maternity, Paternity, and Adoption Leave (2 months full pay, then statutory)
Statutory pension with NEST (3% employer, 5% employee)
Zinc shares, issued through the EMI Scheme
Unlimited access to MoreHappi coaching