Senior Product Manager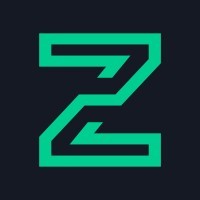 Zinc
Product
London, UK
Posted on Sunday, May 21, 2023
Description
Who we are ⚡
Zinc builds automated reference and background checking tools for forward-thinking companies that really care about candidate experience. Founded in 2017, Zinc has a unique approach to background checking, that's redefining industry standards. Zinc's emerging as the market leader taking an old fashioned space by storm. Our founding team have spent years in recruitment, talent, and HRTech. We saw a field plagued with inefficiency, prejudice and a lack of transparency. Read more here: www.zincwork.com/mission
We believe in transparency for candidates and true respect for privacy in background checking. A process enabling candidates to own their data, and companies to seamlessly meet their needs. We're proud to be helping some of the most iconic employer brands hire: zincwork.com/customers
Zinc Work life 🛳
We're a culture first company, and enjoy an active calendar of both company and team organised events! Making the most of our London location, we meet-up in office twice a week. We have regular company socials which usually involve dinner, an activity (darts, shuffleboard, bowling, etc) and drinks. We have a team bouldering club 🧗, a poker club ♠️, a slow cooker society 🍲, running club (aka Zinc Zoomers!) 🏃 and regular board games!
The big event in the Zinc calendar for team bonding is our annual retreat ✈️: in 2022 we went to Tuscany, Italy 🇮🇹 and for 2023 we're off to Bergerac in France 🇫🇷
Life at Zinc is: Focused, Empowered and Trusted.
What product at Zinc means 🖖
We're looking for PM #1 at Zinc. I (Co-founder - Luke) have been running the product to date. I'm looking for a PM to partner with to build out the function. Since we're early stage, product management at Zinc will be a mixture of strategic and hands on work. Levelling up product at Zinc by advising on all things Product. We're at the stage where direct customer contact is easy, we need you to be willing to get your hands dirty in research one day. Then be able to zoom out to work on product strategy the next.
As a business we're at an exciting juncture: over the past 18 months we've been building to scale, and set ourselves some ambitious targets to get that done. Right now, we're a team that is ready for liftoff. Having completed a Series A, we can see our clear path to achieving our mission: changing how people prove their identity for work.
Your day-to-day 🗓
Work with the team to assess, develop and communicate strategic Product direction.
Be the voice of the customer by joining customer calls weekly. In your first three months you'll have racked up 30+ hours of customer calls. Here's how we think about customer centricity.
Dig into CRM (HubSpot) and database (MongoDB) dashboards, user session recordings (Hotjar) and customer call recordings to uncover user insights.
Feed the tech team with your user insights in weekly data reviews.
Go deep on problem definition owning this segment of solution generation sessions.
Partner with feature design and development leads on new feature planning - owning problem definition.
Partner with design on new feature rewatch initiatives.
Stay up to date with industry knowledge to hone your product sense for your product area.
Aid running retrospectives and reviews with the tech team.
Coach the tech team on staying with the problem, ensuring the team stays grounded in evidence.
Play a lead role in defining the objectives we will be tackling in our OKR planning process.
Meet weekly to partner with different customer facing teams: customer success, account management, partnerships and sales.
Requirements
Your DNA 🧬
A constant desire to go deeper on user behaviours and motivations.
Must have B2B SAAS experience.
A natural curiosity for customers, read how we're customer obsessed here.
Ability to zoom out and think about the bigger picture of strategic direction.
Comfortable guiding teammates to challenging others on product thinking.
A big picture, creative thinker, who can turn their hand to process and be detail oriented.
Comfortable presenting on metrics to the team team and wider company.
A track record of implementing and improving company product process.
Experience in early stage product environments with little direction and tooling.
Thrives on autonomy, gathering research and implementing new ideas.
You have a knack for spotting opportunities, able to go deep on the details and shine new lights on known problems.
You're a natural coach who can host meetings but is also happy to hang back and listen.
Hyper empathetic, always under the skin of what's making other people tick.
Nice to Haves 🧁
Been a part of Series A+ scaling journey.
Worked within the compliance/ regtech of HRTech space.
Experience working with consumption and subscription based pricing
Benefits
What we offer 🍉
Zinc offers a chance to work on a product that brings a fresh perspective on data ownership in hiring
Hybrid working (2 days per week in London)
Shares for real part ownership in the business
Regular team socials
24 days holiday + your birthday off (+ bank holidays)
Annual retreat: this year we're going to France! 🇫🇷
Access to MoreHappi - unlimited free coaching for your work and personal goals!
Enhanced Maternity, Paternity, & Adoption Leave
Apple laptop and latest tech gear for your home workstation
£1200 annual benefits allowance
Early finish Fridays
A high level of autonomy