Partnerships Success Manager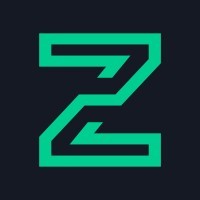 Zinc
Sales & Business Development
London, UK
Posted on Thursday, May 4, 2023
Description
Salary: 30-35k + 25% Bonus OTE
Who we are ⚡
Zinc builds automated reference and background checking tools for forward-thinking companies that really care about candidate experience. Founded in 2017, Zinc has a unique approach to background checking, that's redefining industry standards. We're an early-stage startup going through rapid growth. Zinc's founding team have spent years in recruitment, talent, and HRTech. We saw a field plagued with inefficiency, prejudice and a lack of transparency. We first sought to solve the burden of referencing, then sought to tackle the broader category of background checking.
Read more about our story here: www.zincwork.com/mission
We believe in transparency for candidates and true respect for privacy in background checking. We believe in a fairer, more transparent process. One which is quick, easy, and productive for every party. A process enabling candidates to own their data, and companies to access the unbiased insights they need. We're proud to be helping some of the most iconic employer brands in the UK hire. Read what our customers say about Zinc: zincwork.com/customers
We're a culture first company, and enjoy an active calendar of both company and team organised events! Making the most of our London location we have regular company socials which usually involve dinner, an activity (darts, shuffleboard, bowling, etc) and drinks. We have a team bouldering club 🧗, a poker club ♠️, a slow cooker society 🍲, running club (aka Zinc Zoomers!) 🏃 and regular board games!
The big event in the Zinc calendar for team bonding is our annual retreat ✈️: in 2022 we went to Tuscany, Italy 🇮🇹 and for 2023 we're off to Bergerac in France 🇫🇷 we've got seats on the plane saved for our new joiners!
Zinc is a company built on transparency, empowerment and data ownership.
We recently redefined our company values…
Life at Zinc is: Focused, Empowered and Trusted.
We're looking for 👀
Zinc is looking for a Partnership Success Manager to join our growing partnerships team. Over the past 12 months the Partnerships function has grown substantially, and Zinc now partners with some of the leading brands in HR Technology. As a business we want to keep that momentum going by expanding the team and looking at ways we can keep growing our footprint in the HR Tech ecosystem, and maximising the partnerships we currently have.
In this role, your goal is to develop partner relationships to help grow Zinc's brand visibility within our partner network and work to drive leads, demos, and referrals. This will involve a combination of strategic alignment and creative implementation in collaboration with your manager, sales executives and your marketing/content colleagues. Reporting into the Partnerships Lead, your work will both support portfolio expansion and enable the program to scale.
Your day to day 🗓
Drive partner development and generate leads through ongoing and quarterly partner marketing activity
Plan campaigns, efforts, and launches with a cross-functional team
Act as the leading POC for partner co-marketing requests, aligning with Zinc marketing to maximise partner promotional potential
Field partner requests, prioritising workflow, and identifying new opportunities
Assist with partner onboarding and in sales enablement
Maintain a current library of effective partner resources
Track leads generated from partner activities/Maintain partnership softwares, trackers and tools
Act as the main interface between the partnerships and marketing teams
Liaise and align with marketing (Quarterly) to produce partner related content to drive partner channel sales and awareness
Manage partner program plans, lead efforts to achieve affiliate partner development
Actively promote partner engagement by developing relationships, planning and co-producing activities such as content, events and campaigns
Maintain positive and productive key partner relationships
Deliver partner sales enablement activities where required
Requirements
Your DNA 🧬
A demonstrable amount of relevant experience or equivalent practical work in managing accounts
You can evidence your strong stakeholder management abilities
Excellent writing skills - you know how to write compelling and engaging correspondence
Not only a great communicator, you're also an organised individual who knows how to manage your time
Strong understanding of partnerships and the role they play in a technology business
A background in or at least a strong understanding of marketing, branding or copywriting
Your previous colleagues would say that you're collaborative, entrepreneurial, flexible, and persuasive
Used Hubspot, Canva, GSuite tools previously
Experience in a prior B2B facing role
A demonstrated history of being able to provide creative solutions to problems
Benefits
What we offer 🍉
Zinc offers a chance to work on a product that brings a fresh perspective on data ownership in hiring
Hybrid working (2 days per week in London)
Shares for real part ownership in the business
Regular team socials
24 days holiday + your birthday off (+ bank holidays)
Annual retreat: this year we're going to France! 🇫🇷
Access to MoreHappi - unlimited free coaching for your work and personal goals!
Enhanced Maternity, Paternity, & Adoption Leave
Apple laptop and latest tech gear for your home workstation
£1200 annual benefits allowance
Early finish Fridays
A high level of autonomy