Head of Marketing/CMO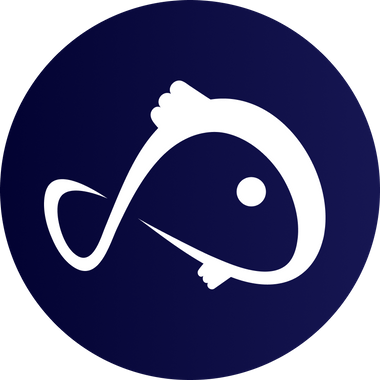 Koii Network
Job Functions:
Marketing & Communications
While billions of people around the world have purchased smartphones and computers, and pay monthly for internet connections, the web is ruled by whoever controls the server warehouses at its center._Koii Network is a new way to design communications infrastructure that distributes computing authority across a wider group of personal devices, while giving creators the resources and autonomy to thrive in Web3. Koii's network is user-owned, and allows anyone around the world to contribute what they are able, and earn returns on that investment. Members of the community contribute content, run nodes, and ultimately provide the ecosystem with the computing power and attention that it needs to thrive and grow._The internet is now the heart and mind of our global community, and is owned and managed by a powerful few who treat attention, not oil or electricity, as the scarcest resource. Koii makes it possible to build an internet owned by everyone who uses it.While we provide many great technology tools to make it easier to build community-owned applications, the primary purpose of Koii is to build an open knowledge graph, which will help our community share and record content, while also providing a record of who has found that information interesting, and when. Learn more at our website and documentation portal.Role SummaryWe're looking for a Head of Marketing with 5+ years of experience to manage a multi-channel marketing strategy, focusing on Developer Acquisition and Community Growth. This role will report to the founding team and work with product, developer relations, and strategic advisors/our PR team to create, manage, and execute the marketing strategy. This is an opportunity for someone looking to accelerate their career in the fast-paced world of web3 and blockchain.You should have a solid technical understanding of blockchain infrastructure and be able to effectively communicate complex ideas to a non-technical audience. We are targeting multiple distinct market segments and you should be able to craft content specifically for those markets.
Key Responsibilities
●  Owning the overall marketing and content strategy for developer acquisition and community growth, and coordinating with the product, PR, and developer relations teams
●  Collaborate with our community, partners, influencers, and team to deliver content on social media, blogs, and media platforms
●  Performing user research, crafting positioning/messaging, performing user product education, and strategizing creative assets
●  Planning, executing, and iterating marketing campaigns
●  Observe online events, hackathons, and speaking events for opportunities for growth,partnerships, network expansion, etc.
●  Lead and develop content to disperse to our various audiencesMust have skills and attributes:
●  5+ years in marketing, with some experience working in the blockchain industry
●  Understand traditional marketing principles and implementation (media, PR, paidadvertising, email marketing, etc), and can strategize growth activities
●  Specific experience in performance marketing, community building, and non-standardstrategies will receive special consideration
●  Ability to translate complex technical concepts into clearly articulated messaging
●  High attention to detail, excellent time management, and organizational skills
●  Creative, analytical, results driven, resourceful
●  Interested in blockchain technology and community ownership
●  Working knowledge of web3 node networks and creator economies
●  Ability to work under pressure in fast paced environment and industry
●  Previous project management experience preferred
●  Excellent communication, presentation and problem-solving skills, and able to workindependently by influencing stakeholders at different levelsBenefits of working with us
●  Create a better internet for everyone, everywhere
●  Generous token allocation upon token public sale
●  Fully remote work with flexible scheduling
●  Travel Optional
Inclusivity Statement: At Koii Network we celebrate uniqueness. We are committed to building a team with a variety of backgrounds, skills, and views. We believe that inclusion is critical to our success and that diversity brings value, and we seek to recruit, develop, and retain the most talented people from a diverse candidate pool. People from underrepresented races, genders, regions, and abilities are encouraged to apply.