Marketing & Community Lead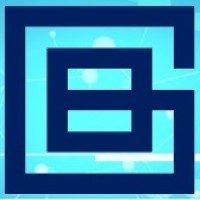 GBC.AI
Marketing & Communications
Remote
Posted on Monday, June 6, 2022
Role Summary
We're looking for an ambitious new Guardian to join the Guardians of Blockchain team. You will have a passion for Blockchain technology. While not looking for a developer, a basic understanding of Blockchain is required. You should have 2+ years of experience as a Cryptocurrency investor, having used CEX, DEX, and Wallets such as Metamask, and being active in Crypto communities.
You will manage an omnichannel marketing strategy, focusing on an audience of retail crypto-asset users/investors and blockchain developer communities across all Blockchain ecosystems such as Ethereum, Polkadot, Avalanche, Solana, and Polygon. Understanding NFTs, DeFi and Metaverse are helpful, but more importantly, you share our vision of a cross-chain DLT Web3 internet future. Your key focus areas will be product marketing, community growth, and user acquisition. You will be a brand ambassador and prominent member of our community, active in our Discord community and relevant groups and channels across all platforms, including Telegram, Twitter, and, importantly for B2B, LinkedIn.
This role will work with our Chief Communications and Business Development Guardian and the Guardian team to create, manage, and execute the marketing strategy. We provide an opportunity for someone looking to accelerate their career in the fast-paced world of Web3.
We are growing fast, and we want you to grow with us.
The Guardians of the Blockchain team is diverse and decentralised; we do not have an office or central location for our group of 22. We are in daily dialogue utilising such tools as Slack, shared documents and video meetings, so depending on where you work, the hours can be flexible as long as we get the work done and move forward together. 100% remote working means you must hit the ground running, execute and meet targets.
Key Responsibilities
Owning the overall marketing, content and branding strategy for the company's key areas and coordinating with critical teams.
Collaborate with content providers, communities, partners, customers, and teams to deliver content on social media, blogs, and media platforms and outlets.
Performing user research, crafting positioning/messaging, performing user-product education, and developing creative assets.
Planning, executing, and iterating marketing campaigns.
Observe key external events such as online events, hackathons, and speaking panels that provide opportunities for growth, partnerships, and network expansion.
Community engagement across all channels.
Liaise with community group leaders and Key Opinion Leaders.
Assist in marketing and events.
Provide regular updates and insight reports.
Must have skills and attributes
Fluent English speaker and writer, Ideally native with impeccable grammar.
2+ years of proven marketing and community engagement experience working in the blockchain or crypto industry.
Passion for deep tech, Web3, Blockchain technology and all use cases.
Strategic marketing campaign & branding build-up.
Channel potential partnership opportunities to the right people.
Understand marketing principles and implementation (media, PR, paid advertising, email marketing, competitions, incentives etc.), and can strategise growth activities.
Ability to translate complex concepts into clearly articulated messaging.
High attention to detail, excellent time management, and organisational skills.
Creative, analytical, results-driven, resourceful.
Ability to work autonomously under pressure in a warp-speed paced environment and industry.
Outstanding communication, presentation and problem-solving skills.
Ambition, imagination, vision and honesty.
Benefits of working with us
Work your way in your place; make it work and deliver. No passengers, please.
Flexible "smart" working hours.
We will fund personal development.
GBC.AI utility tokens.
FIAT and or TOKEN salary.
Rapid growth with GBC.AI, you want to be a CMO? We will need one, so please show us it's you.
You can shape and build a team and a new Guardian department.
We are pioneers in applying AI to Blockchains; we are creating a new segment. Come and lead with us; shape your future with us.
Full time with growth into a leadership role, we want you to be a critical part of our team.
Inclusivity Statement
At GBC.AI, we celebrate differences; we believe that inclusion is critical to our success and that diversity brings value. We seek to recruit, develop and retain the most talented people from a diverse candidate pool.
GBC.AI is an equal opportunity employer.