Partnership manager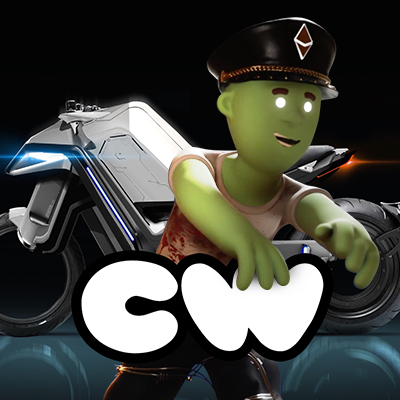 Cryptowalkers
Job Functions:
Sales & Business Development
Employment Types:
Full-time
Walker Labs is the bleeding-edge creative Blockchain Gaming Studio and home of the NFT Brand/Blockchain Game, Cryptowalkers, at the forefront of Web 3. In December 2021, we launched our first Metaverse-ready unique collection of 6,545 full body, fully rigged, animated 3D walking avatars. We are building a third person P&E multiplayer shooter game on Unreal Engine 5 with renowned AAA talent in Stockholm, Sweden. We had our sold out Weapons collection in Spring 2022, and are preparing for our Female collection launch as we build an industry leading Multimedia NFT brand for the Open Metaverse that focuses on Play-and-Earn multiplayer gaming with integrated NFTs, digital identity, and cross-world experiences.
We have secured some high-caliber business development and partnership deals since our inception, and are excited to continue this momentum as we focus on interoperability and have the desire to onboard other high-caliber NFT collections to Walker World. The team is scaling rapidly, and we are hiring for a Business Development & Partnerships Manager.
The Opportunity:
You will be at the core of business growth, playing an instrumental part in the success of Cryptowalkers. You will drive new business opportunities by qualifying inbound leads and driving outbound campaigns, creating the pipeline for the growth across the globe, and sustain/nurture our existing relationships with our core partners. Come and join as an early member of a fast-growing company in the Web 3 space!
Responsibilities:
Managing and nurturing relationships with core existing partners
Identify new business development opportunities and establish relationships with industry-leading potential partners, guilds, exchanges, marketplaces, games - including research, evaluation, recommendation, creative solutions, and post-deal integration
Source relationships and partnerships from within the traditional video game space and pitch blockchain integration or new projects
Advise internal teams (Marketing, Content, Engineering, etc.) on the latest business trends within the Blockchain Gaming industry
Work closely with marketing, brand, product, community to choose partners and develop creative and customized activations that delight our partners and players globally
Project manage our partnership activities end-to-end
Preferred Ideal Candidate Experience:
Demonstrated in a B2B SaaS, business development, or partnerships role
Strong relationship building and client management skills, specifically in web3 and blockchain verticals
Strong understanding of NFTs/Web 3/Blockchain Gaming
Team player with strong interpersonal skills, ability to interact effectively with partners and colleagues from various cultural backgrounds
Excellent verbal and written communication skills
Deep understanding of the traditional gaming landscape
High curiosity + excitement with all things crypto
More Information:
Fully Remote
Competitive full-time salary based on experience in an industry-leading company
With the $WALK token to fuel our ecosystem in the future, long-term team members will get multiple financial incentives along the way
The opportunity to be a key player at a global technology company at the forefront of Web 3 and Blockchain Gaming