Senior Product Manager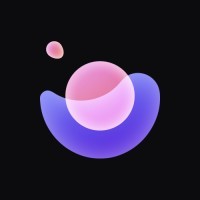 Altered State Machine
Locations:
Remote; Auckland, New Zealand
**The job: **
Altered State Machine are looking for motivated and proven Senior Product Managers who take pride in their craft and get a buzz out of seeing their platform serve other businesses well. You will work closely with the game development community and your customers will be the builders of games. 
The skills and experience we need you to bring:
Experience Product Managing a platform or marketplace type B2B offering
Understanding of the role in which game economies have played a role in game mechanics (desirable or tip for the interview)
Strong strategic prioritization skills
Strong communication skills and highly effective when working with a team
General understanding of Web3 or Gaming (desirable)
This is a new frontier being forged in the gaming space, and is supporting the undeniable growth of the gaming Metaverse with new and exciting possibilities. It's a great chance to join a motivated team who have been careful and deliberate to ensure they focus on an open and supportive culture while building the future of in-game AI.  
If you feel like jumping on board or exploring the opportunity further, then please send us your CV or portfolio so we can review your experience and reach out to discuss.